Rings
Yep, I put some rings on it! It being the television, that is. Hello everyone, and welcome back to another installment of the Unholy Cathedral. If you're one of my loyal Deadites, I'm sending you a big Undead Boo Ya from the grave. Here is the Boo Ya.
If you're a newcomer to this blog, then welcome! I'm hoping you'll enjoy the reviews. If you're liking what you're seeing, be sure to Unleash Hell at the top right, and these posts will go straight to your inbox. And trust me, they're far from frequent, so I promise you won't be annoyed. Okay.. Administrative silliness complete. Let's go to the business end of the blog (side note… as I wrote that, all I could think about is a mullet or a gun. But then I realized both of those things are awesome, so this blog must also be awesome).
I'll say it. The Ring will always be one of my favorite scary movies. Granted, I was much much younger when I saw it for the first time in theaters. But that's the only movie that I literally ran out of the theater. That iconic scene at the end was so effing scary the first time I saw it, that I'll never forget those chills. AU CONTRAIRE… then The Ring Two came out. And boy was this a steaming pile of suck. But years later, Hollywood deemed it time for another shot at this franchise, with a fresh look, a new cast, and an off-shoot story. I wasn't entirely optimistic, but I was keeping an open mind. So let's see where round 3 takes us, starting with the trailer.
Rings is the story of a young girl whose boyfriend goes away to college, and she gets all emotional about it, and starts whining, and these damn millennials these days, and… Okay kidding. Kind of. But after her boyfriend goes away to school, he abruptly disappears from all contact. So in a panic, she makes the long drive to see him, to find that something has happened. A stranger is telling her that her boyfriend is going to die, and soon she becomes entangled in the worst "club" imaginable. Jinkies!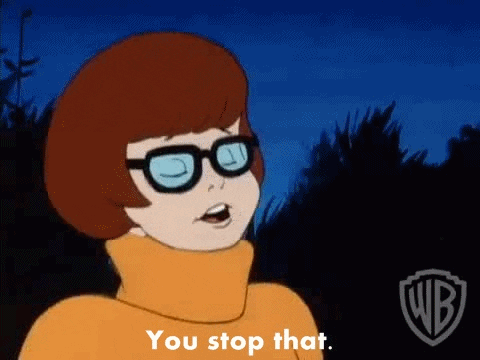 Go grab some corpse-y well water, and let's dive in for A Closer Look
Villain: Samara, the evil spirit of some dead girl
How Do I Stop It?: Don't watch creep-ass untitled movies. Stick to the movies that, you know, have titles.
Lessons Learned: My goodness. This whole story is pretty asenine, if I may say so. First of all, if you're a college professor who discovers a sinister evil spirit that KILLS PEOPLE, perhaps you shouldn't be entrapping your students to work on a thesis about it. But because it's Johnny Galecki, I'm not surprised. Also, if you become aware of what's happening, and all you have to do is not watch the movie, like, *pause for Ultimate Unholy Face palm* DONT WATCH THE MOVIE YOU STUPID GIRL. /end rant
Who Do I Watch With?: This one is pretty manageable for casual fans of horror, but I'd recommend watching with someone who's at least familiar with the earlier movies.
Movie Trivia: Originally set for release in November 2015, the film was pushed back several times due to studio delays. It was finally released in 2017, almost 2 years after the original shooting occurred. Also, according to special makeup effects designer on the film, Arjen Tuiten, it took about 6 and a half hours to complete Samara's makeup and her costume featured a water rig under the dress that allowed the character to constantly drip water.
Rating the Flick
Villain: 5/10. Samara is a pretty creepy ghost, no doubt about it. The problem for me is that it's a lot of the same stuff. There's not many new tricks to scare us this time around, and it stands out.
Scare Factor: 5/10. For the uninitiated, this is likely still a pretty creepy movie. The tone is moderately dark, and there's some decent jump scares throughout. But if you're familiar with The Ring, this is a far cry from the terror of the original.
Gore Rating: Slightly Bloody Machete (2/5)
It's not extremely bloody, but there's a few parts that are tough to watch. It's been a long time since we've had a really gory movie on here. Accepting recommendations.
Overall Rating: 2/5 Queen Beys
Can we agree that Bizarro Beyonce is freaking creepy? Anyway, Rings was closer to The Ring Two than The Ring in terms of being a solid movie. The story was just silly, and there are some pretty big plot holes, in my mind. I admittedly jumped once or twice throughout, but as a whole, it's not so great. May I recommend the latest Insidious movie instead, if you're looking for some scares? See my last post for a review!
Anyway, that's going to wrap up this edition of The Unholy Cathedral. As always, thanks to everyone who subscribes to this blog and has supported it over the years. We're still limping along, but the horror isn't stopping. So be sure to stay tuned for more spine-tingling commentary in the coming months.
Until next time, SEVEN DAYS.
-Dvo